General Counsel Profile:
Deborah Im, Head of Legal, APAC, Stripe & Limited Partner, SoGal Ventures
Deborah Im, head of legal, APAC for Stripe, does not believe in passing up an opportunity. A graduate of New York University School of Law, Deborah started on the traditional law firm path but refused to stay on the straight and narrow, opening a cupcakery, moving to Tokyo, writing restaurant reviews and eventually landing an opportunity of a lifetime at Facebook (and now Stripe). Deborah shares what it has been like to move to the other side of the world and then country hop throughout the region while also investing in a few other passions along the way.
Cross-Border Career
What attracted you to your roles at Facebook and Stripe?
The role at Facebook was attractive because it was Facebook—I was just super excited about what they were doing and their mission to connect the world, and I wanted to be part of it. I really had no idea at the time I joined what I was getting myself into, but I can absolutely say that Facebook lawyers face some of the most challenging and interesting legal issues of our times, and I count myself incredibly fortunate to have been given the opportunity to join Facebook when I did (in 2014, when Facebook was nascent in APAC) and help Facebook expand across the region and help build the regional legal team.

What attracted me to Stripe was that it was a chance to do it again—another once-in-a-lifetime opportunity, except this time I could see it for what it is—to help expand Stripe's presence across APAC and build the regional legal team.
What made you want to move to Tokyo originally?
It was 2009 and the legal industry had been suffering the impact of the subprime mortgage crisis for months. The law firm I worked for at the time did a massive layoff that mostly impacted mid-level associates and I was part of that group. There were no law firm jobs in the U.S. available at the time, and I knew I still needed a few more years of law firm training. I received an email from a recruiter in Japan about an opportunity to help build the international practice of Japan's largest law firm, and it sounded like an amazing opportunity. I'd always dreamed of living in Japan anyway, so I packed up my belongings, put them all in storage and flew to Tokyo for what I thought would be a one-year gig. Twelve years later, I am still paying for that storage space!
You've lived and worked in the U.S., Tokyo, Hong Kong and Singapore. How did the move from the U.S. prepare you for a legal career in Asia?
I think the years of working as an M&A associate at a big law firm were the best training ground. As an M&A associate, you're basically trained to spot any type of critical issue, even if you may not be an expert in that subject matter—during the due diligence process, you don't know what you're looking for, you just know you're looking for anything that might be something that needs to be flagged to your client as a potential risk or loss, and then you work on addressing those issues during the deal negotiation. It also teaches you to understand the parties—both your client and the other parties—what motivates them, what matters to them, how they operate. Essentially, M&A helps train you to find problems and then solve those problems, while keeping in mind the players involved. Those are good skills to have no matter where you go, and they served me well in private practice in Tokyo and Hong Kong as well as in-house. I think M&A training helped me prepare really well to be an in-house regulatory lawyer, too, because being a regulatory lawyer is all about problem-solving while understanding the context and players involved.
What challenges did you face?
I didn't know much about Asia before moving here and got a crash course in cultural context. In Asia, how you do things really matters—being mindful of unspoken cues that may be considered offensive, making sure you understand and respect cultural nuances. And the cultural context is vastly different from country to country, so I'm always learning something new. What I love about Asia is that everything is constantly shifting and changing, so my learning journey never ends.
What surprised you about moving amongst countries in Asia?
How much I absolutely fell in love with the whole region. My intention was to come out for a year to ride out the great financial crisis recession and head back to the U.S., but I've been here for almost 12 years now and can't think of a region that's more exciting than APAC.
What have you noticed to be the main differences between working in the U.S. and working in Asia?
In the U.S., there is less of a delta between what is written in the law and what is accepted in practice. In APAC, especially in developing countries, there is often a huge delta between what is written in the law and how things actually work—and understanding that delta is critical to success.
More Than Just a Lawyer
When you were an associate, you started a cupcakery. What inspired that business move?
I've always loved baking and spent my free hours during law school baking out of my tiny oven in my tiny New York dorm to procrastinate instead of studying. I usually gave away everything I baked and people suggested I should sell my baked goods, but I didn't think much of it then. After I moved back to the San Francisco Bay Area after law school, I noticed the lack of an old-fashioned bakery in the area. There were plenty of fancy bakeries as well as healthy alternative bakeries, but no place that made the good old-fashioned nostalgic Americana treats that had been plentiful in New York (this was back in 2004, when Magnolia Bakery had been featured in Sex and the City and their cupcakes inspired long lines wrapped around the block). One day, while getting coffee from the original Peet's Coffee in Berkeley, I came across a tiny storefront for lease that I thought would be perfect for a bakery. I called the landlord to see whether I could afford the rent, and it just snowballed from there—I tend to make big life decisions based on my gut, and then I just go all in.
How did you go from being a lawyer to a food writer on the side?
A writer friend in Tokyo freelanced for an English magazine as their restaurant critic. She had to move to Hong Kong and asked if I'd be interested in writing up a restaurant in Tokyo as a trial. I had been keeping a Tokyo food blog at the time to chronicle my time there, so both she and the editor had some sense of my writing. One restaurant review led to another. When I later also moved to Hong Kong, I wanted to continue writing and reached out to several magazines to see whether there were opportunities, and I was incredibly fortunate that Tatler magazine wrote me back—I ended up reviewing some of Hong Kong's best restaurants for years. It was such a fun extracurricular activity, especially in a city with some of the best cuisine and chefs in the world. I gave it up when I moved to Singapore because being a regulatory lawyer for Facebook left no free time for writing restaurant reviews, but I'm so grateful for the opportunities I had in Tokyo and Hong Kong.
What are some of your secrets for balancing motherhood (especially twins!) with your role at Stripe?
I haven't figured it out, so if anyone has, I would love to get some tips. I do my best, and I have to accept that it's enough. I'm not of the school of thought that women can have it all (at least not at the same time)—motherhood, marriage, career, friends, healthy lifestyle—each one requires time and effort, and something's got to give. Stripe is a start-up and demands a lot of my time and attention. So, at this point in my life, my priorities are my family and Stripe, and I do my best with both, but I inevitably fail from time to time. I'm very grateful that folks at Stripe are exceptionally adept at considering time zone differences across the globe, and that goes a long way in helping to maintain work-life balance while working at a global company!
---
Advice on Making a Cross-Border Move
Are you interested in making a cross-border move? Here are a few pointers from our expert recruiters: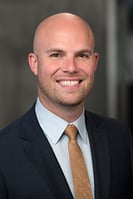 Not sure where to start? Ricardo Paredes says: "A good starting point is to update your resume and deal sheet and reach out to a legal recruiter with the experience, ability and track record to be of support. Doing so will inform you of the state of global legal markets and prepare you to explore opportunities that are aligned with your career interests.

"You should also get the conversation started early. For lawyers open-minded about moving to a wide range of international locations, time is required to understand the different requirements of entry for each jurisdiction. For lawyers looking to move to a specific location, having an initial and well-timed discussion with their legal recruiter is also important to obtain a clear understanding regarding the current market conditions and levels of demand for their skill sets. This will allow them to better plan their move, including the time frames involved."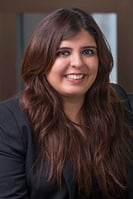 Once you get the role, Pooja Mahbubani reminds: "When preparing for a new work environment, it's important to remember that for the first three to six months, you need to take the time to learn the landscape, understand the business and build effective relationships. It may sometimes feel like this is not adding value on day one—but it truly does."