Corporations continue to lead the way in advancing diversity initiatives with a goal of expanding the pool of people of color in leadership roles in the workforce. The diversity imperative is fully front and center, in part because enlightened leaders have recognized its importance and embraced its pursuit. As Peter Carter, CLO of Delta Airlines, said in our cover story, "People are moving from the sidelines to the playing field and trying to make change and be a part of the solution." While we have experienced progress, leading organizations are not content to maintain the status quo.
Competition for talent in today's marketplace has intensified over the last few years, but competition is even fiercer for diverse talent. Accordingly, organizations face increasing pressure to diversify their senior leadership teams, where efforts to diversify have often failed to produce the results achieved in the general workforce.
An obvious function within the senior leadership team that provides an opportunity to enhance diversification is the office of the general counsel. There is a very broad and deep pool of diverse, experienced, highly competent and business savvy talent available to serve in these roles. This diversity covers the spectrum to include the obvious and the less easily observable categories of attributes and experiences. The talent is there—you just need to know where to look for it. Diversity organizations and law schools are amazing places to start to develop relationships that aid in the process of identifying the talent.
Through our participation in conferences, mentoring programs, networking activities and more, MLA engages with individuals and organizations to access and acquire the tools necessary to identify and gain the trust of candidates representing a diversity of thought, experience and background. Of course, this redounds to the benefit of our clients. In our view, the more perspectives that can be represented on a team, the more likely it is that creative solutions will be reached.
MLA has been an active supporter of prominent organizations that promote diversity in the legal profession including, but not limited to, the Hispanic Bar Association, National Bar Association and Minority Corporate Counsel. We strive to support the legal community through speaking, counseling and, when retained, by presenting our clients with diverse and uniformly talented slates of candidates. We have a history of building lasting relationships with talent from a variety of experiences and backgrounds. Finally, we are proud to have placed so many talented attorneys with major corporations.
As 2022 begins, we invite you to walk this journey with us. What can each of us do to advance diversity in the workplace? Who will you mentor, support and encourage? Will you have the uncomfortable conversations in an effort to better understand someone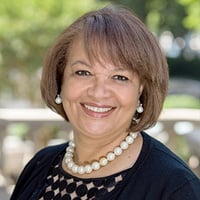 who is different than you? When hiring, try a different path
to success. The legal community will thrive because of your commitment.
With gratitude,
Melba Hughes
Partner, Executive Director and
National In-House Diversity Practice Leader